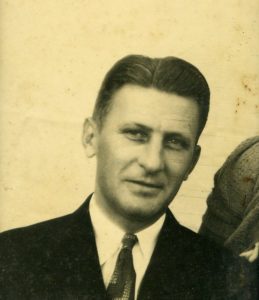 When I research families I am always asking myself questions like why did they move there, why are they doing that, where did they meet their spouse? Usually I do this to better understand their lives, but many times this curiosity helps me unlock new facts about their lives I probably would have otherwise missed. And today that is exactly what happened when I was recently re-doing the research of my mom's uncle, Howard Marfell.
Howard left England in 1920 when he was about 15 years old to travel by ship to the United States. My grandfather, Louis Marfell, who was about 2 years older than Howard, made the trip with him. They were coming here to meet their father who had left England several years before.
After Howard and Louis arrived and settled into their new home in the LaSalle-Peru-Oglesby area of Illinois, they ended up finding jobs at Westclox – the local clock factory in Peru. Eventually they moved in with their sister, Agnes, and her husband. Based on city directories, it seems about 1928, Howard left Westclox to work driving a truck. Then in the 1930 directory he is listed with no profession. This entry was most likely determined before publication in 1930 since sometime before April of that same year, Howard left the LaSalle-Peru area and was living as a lodger in Chicago in the home of John Schirm.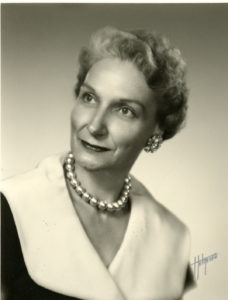 While I was staring at Howard's name in the 1930 Census, I started asking myself why is he there? What made him move? And because I knew he would in the next couple years marry Charlotte Fleming I was also asking how did he manage to meet Charlotte if he was living in Chicago? Then I saw a woman was living as a lodger in that same household – Charlotte Malsch. I thought that must be Howard's future wife! This is how they met! Her first name, age, and place of birth seemed right; however, she had the wrong last name. But I didn't lose hope as you can see Charlotte Malsch was 21 years old and a widow having married at age 20. She was working as a packer in a factory. Could Charlotte have been married before she married Howard? No one in my family had mentioned that.
So to prove my theory, I needed to find a marriage for Charlotte Fleming to someone named Malsch in about 1929. But would that marriage have taken place in Chicago or Wisconsin, and who was this Malsch? If you do any research in Cook county, you are probably aware the Cook County Clerk took down one of the most useful sites in that area for vital records information which has been very frustrating. So I was not sure how to easily and quickly verify if they had married there or not.
So I went to a resource I've found to be super helpful – my newspaper.com subscription. Now, while I say it is a great help, it is also hit or miss depending on if they have the newspapers from the area in which I am searching or not. So I thought I'll try first Wisconsin since that is where Charlotte was from thinking maybe I can get a feel for what she was doing about 1928 or so. Yay – they had newspapers from the Lake Geneva area where she lived, and the paper did capture some of her activities. And double yay – one was a marriage to George Malsch on June 20, 1929, in Lake Geneva, Wisconsin. Based on some earlier stories in the paper, it seems they knew each other well with both of them growing up in the Lake Geneva area.
But then just as the newspapers capture some of our happiest moments in life like marriages, they also report out out some of our darkest days. As you can imagine based on Charlotte's marital status in the 1930 census, George passed away only months after their marriage. He was at work harvesting ice in January of 1930 in Burlington, Wisconsin, and fell and broke his neck. He survived in the hospital for two days until eventually passing away.
So I added George to our family tree as Charlotte's former husband. And while her previous marriage was a surprise, I am not too surprised no one in my line of the family shared this information with us. Perhaps many or most of them didn't even know about it.