In the study of family history, one aspect of life I have become aware of in the mid-1800s to mid-1900s is the frequency of accidental death and the transparent reporting of the details.
For example, I found an article in the Chicago Tribune from July 28, 1903, noting the following accidental deaths in Chicago since January of that year:
623 people died in fires
350 people died from explosions
492 people died in mine accidents
340 people died in cyclones and storms
77 people died from lightning
78 people died by live electric wires
1,066 people drowned
Viewing these deaths in the context of our lives today, it makes me wonder how so many people could have died from those causes. It seems that safety education and implementations over the years might have helped to greatly reduce those numbers so that today we rarely hear of people dying from lightning or drowning. Even the article from 1903 noted, "the simple way to remove the danger of drowning is to learn how to swim. The easiest way for adults to save themselves from drowning in Lake Michigan is to keep out of it …"
A search through death certificates from this time period can also regularly turn up examples of accidental deaths. The other day when I was getting a few death certificates fro my family, I noticed the following random ones located next to those of my ancestors. The first was the death certificate for a 47-year-old man who collided with a pony while delivering goods for his employer. The accident caused him to run into a culvert and fracture his skull, both legs, and jaw. In an attached report, the coroner indicated the man had been driving an automobile which struck a horse that was wandering on the highway.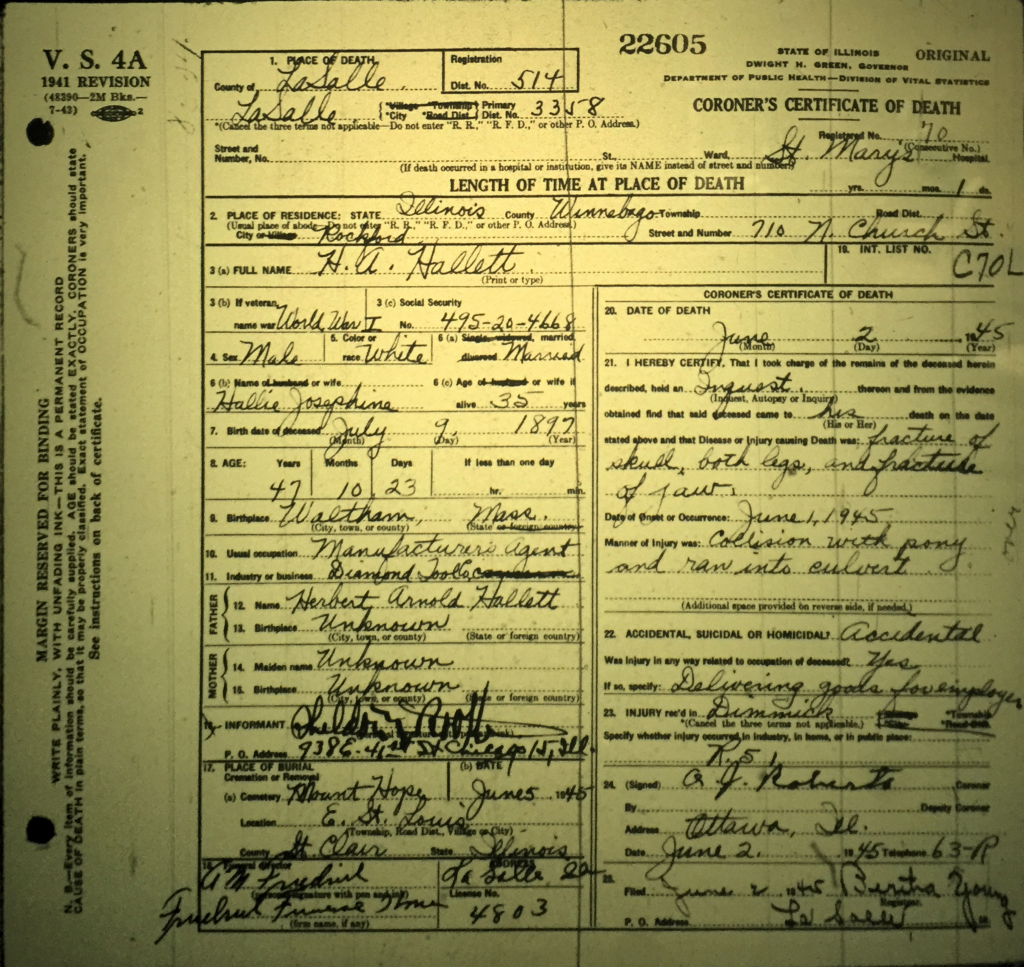 This second death certificate is for a man about 50 years old who could not be identified. He was found in a drainage canal near 31st and Western Ave. in Chicago and had drowned.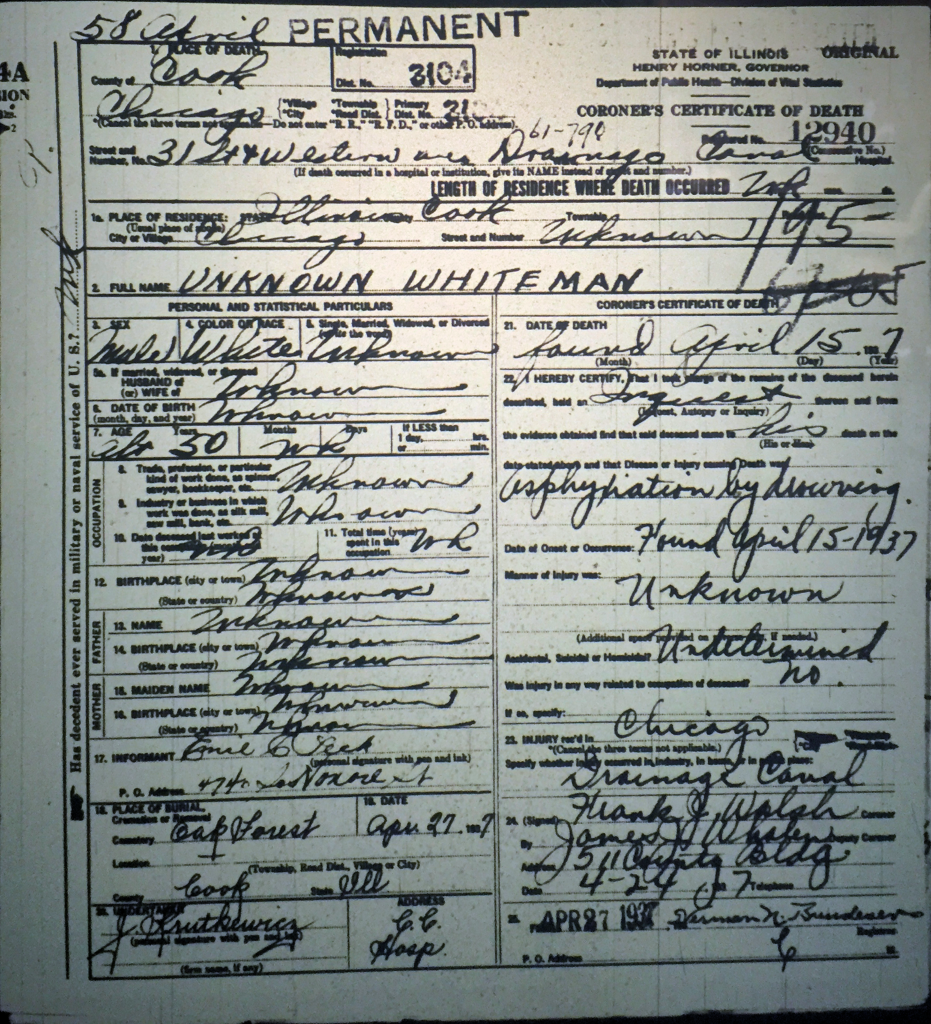 Another article I read in a Pittsburgh newspaper had the number of deaths in July 1887 in the city of Chicago as reported by the Chicago Tribune:
230 murders
8 suicides
173 killed by railroad accidents
200 badly injured in railroad accidents
293 people drowned
78 people burned to death
64 killed by lightning
50 killed by powder explosions
30 killed by mine accidents
many others killed by sunstroke but no number given
Anyone interested in researching deaths in this time period can do their own search of newspapers using sites like the Chicago Tribune Archives or Chronicling America. Both sites are free to use. Illinois residents can gain access over the next month to the Newspaper Archive and Newspapers.com sites by signing up for the TryIt program. You can also usually view past issues of your local newspaper on microfilm by visiting your local library.