Edit (4/25/2020):
At the time of the original writing of this post, I had believed this to be one of my paternal ancestral lines based on research I had done. Since then, DNA testing has proven otherwise. However, I am leaving the post live for those who are researching this line.
Original Post:
The release of the US 1940 census is almost upon us – only 30 more days. And when that day finally arrives, and the records are thrown open, who will be the first person you seek? For me, it will be Joseph Dalton, one of the more intriguing figures in my ancestry. This is because the 1940s seemed to be one of monumental change for Joe and his family.
According to family interviews and Joe's death certificate, he was born in Fork Ridge, Tenn., on Feb. 23, 1900. His parents were Mack and Minnie Sanders Dalton. From what I have found so far, Joe was the sixth child in a family of nine. Perhaps Joe's family problems were partially attributable to his mother and father's relationship. According to family lore, Mack left Minnie about 1916 to return to "the hills of North Carolina." I've heard and read this from several family members – the story is that Mack was Cherokee and left to return to his homeland or another family he had and eventually died in that state. Some said he changed his name and even that Mack Dalton had not been his original name. One family member I spoke with said they heard another family member was visiting North Carolina years after Mack left and saw someone who they thought looked like Mack. I also heard stories that suggested Mack left because Minnie drank heavily and was caught with another man.
Of course, like many family stories there are inconsistencies with documents. All of the census entries for Mack show him to be a white male born in Virginia, as were his parents. His wife was from Virginia. And all of their children younger than Joe were born in Virginia. Another clue that Mack's original birthplace was Virginia is found in the World War 1 record for his son, George. The entry lists George's father as born in Richmond, Virginia. But as we know, family stories are often based on some element of truth, so it makes me wonder what was really going on with Mack.
But back to Joe – as most of you would expect, Joe married at the relatively young age of 19. His wife was Ottice Woods, herself a descendant of an interesting parental history. From what I've found so far, Joe and Ottice remained in Tennessee after their marriage and had a son in 1921 and another in 1922. But sometime between the birth of their second son and 1924, they moved to Benham, Kentucky, in Harlan County where Joe worked as a miner. In 1924, Joe and Ottice had twins, but neither survived more than a couple days. The notation on their death certificates said, "I did not attend this case. No doctors were called. Twins born that were pre-mature." Over the next 10 years, the couple had at least eight more children for a total of twelve. A few, like the twins, did not survive into childhood.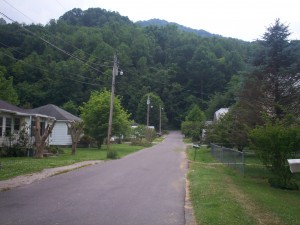 I often try to wonder what life was like for Joe and Ottice living in what was probably mining company housing. From the books and newspaper articles I've read about mining in that area in the 1920s and 1930s, I don't think it was a very safe or easy life at all. They probably did not have proper nutrition or health care which could have led to the high infant mortality experienced by Joe and Ottice.
So with the last birth of Joe's children around the mid-1930s, there ceases to be any further documentation of the family other than the death of his mother, Minnie, in 1940. And if it had not been for additional information I learned from other family members, I might never had discovered Joe's final fate. According to my birth aunt, Joe divorced Ottice about 1944 and moved to West Virginia with his son, Jesse. What happens next I have pieced together from family stories and court records and a trip to West Virginia.
According to my birth aunt, Joe and his son opened a bar in West Virginia. On March 15, 1952, robbers entered the bar, and Joe shot at them and killed a man. Joe ended up in prison, but the day before he was to be released, May 19, 1953, he was knifed by someone in prison. When I found Joe's death certificate online, I found that the official record indicates he slit his own throat. I thought this was odd because why would someone serve their time then commit suicide the day before they were to be released? So I traveled to West Virginia to read the court records myself.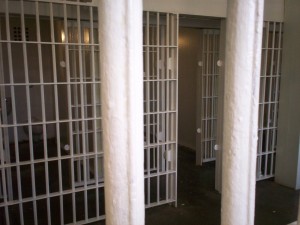 According to the records, Joe pleaded not guilty. At his first trial, the jury could not come to a decision so a mistrial was declared. On November 24, 1952, the records show that Joe and his probation officer appeared before the court and asked he be placed on probation pursuant to a plea of guilty. Unfortunately for Joe, the court decided to instead put him in jail for one year. However, they did agree to give him six weeks to put his business in order prior to serving his sentence. And unfortunately on May 19, 1953, at 6 pm, Joe's throat was cut – he died within two to three minutes.
In addition to documenting the court proceedings and his death, the records provided me with other interesting facts about Joe and his life in West Virginia. His probationary review shows a prior arrest on July 1, 1951, in Knoxville, Tenn., for intoxication. And the most unexpected twist I found was that Joe had been living in Greenbrier County for about seven years and worked as a miner until November 1951 when he married and started assisting his wife in operating "Beer Parlot" near Duo. His wife?! No one in the family had mentioned or seemed to know he remarried. According to the documents, he married his wife, Kathleen Sutton (age 37), in Covington, Virginia.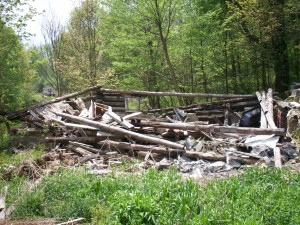 Fortunately I was also able to speak with someone from Kathleen's family who helped fill in more details and information about the shooting. According to her, these two brothers had entered the kitchen of the bar where Kathleen was and were threatening her and trying to rob her. Joe came in and shot at them killing one. This makes sense because of the hesitation for the jury to convict Joe of manslaughter. She also said while Joe was in prison, he was often released during the day to help out around the jail with cooking and other duties. Kathleen passed away in 1988.
During my time in West Virginia, I also went into the mountains to try to find the bar where the shooting occurred. The road to the bar was a one lane road next to a creek with few buildings left along the route and no way to determine an address of anything. After traveling the correct distance out of Duo, I fortunately saw someone in the front yard of a mobile home, and I asked him if there was a bar nearby. He said the only bar he knew about was the one shown in this photo – as you can see it had fallen into ruin. Based on my research and the information from this man, I believe it is probably the right one. Although I really wanted to go through the debris, I did not want to trespass and also wondered about snakes and wild animals. So I took my photos and left.
As you can see – there are still many unanswered questions about Joe and his life and even his death. One day, I had hoped to talk with one of his children. But I've not been able to locate them with the information I have, and as time goes on, I have less of a chance to find them alive. At least the release of the 1940 US Census might provide me with a few more clues. Although I'll probably never know if Joe really did take his own life or if someone stopped by the jail that night in May of 1953 to pay Joe back for killing their relative or friend.